Latin name: Zingiber officinale
Common names: Sheng Jiang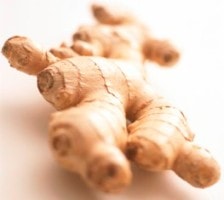 Ginger is one of the broadly used herbs all throughout the world today. As being a native of India and China, the name ginger was derived from the Sanskrit word "stringa-vera" which refers to "with a body like a horn."
Today, this is one of the widely grown herbs all over the world in various countries and regions. Ginger is said to be more therapeutic and better prepared in beverages when stronger and more pungent.
The  root may be used in a variety of forms. You can find it in tea, capsules and extracts. There are also some nutritional supplements that contain this herb as a digestive aid and flavoring.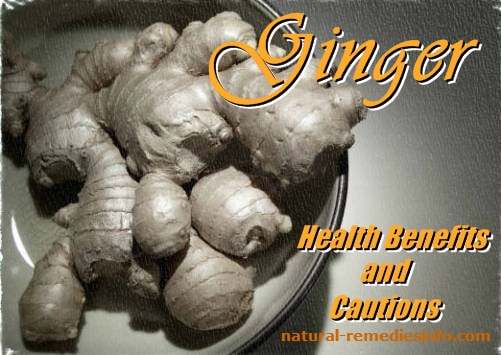 What is it used for:
Reported to be effective in treating stomach aches, post-surgery nausea, nausea caused by motion, nausea and vomiting caused by chemotherapy and diarrhea
Could be used for treatment of colds and flu
This herb is said to be useful to use for osteoarthritis, rheumatoid arthritis, joint and muscle pain because it has anti-inflammatory components
Said to be effective to care for conditions in the reproductive and digestive system since ginger enhances blood flow to organs in the body
Very useful for sore throat and cleansing the body from toxins
Helps out in the treatment of abdominal chills, coughs, colds and chronic bronchitis
Sharpens the senses of a person and memory
Known to reduce bruises, sores and carbuncles
Said to stimulate the mind
How it is used:
The common forms of ginger include capsules, tablets, fresh and dried root, liquid extracts and teas. The underground stem of this plant could also be used in cooking and other health benefits.
Side effects and caution:
Few side effects are related to this herb when taken in small doses
Most common side effects include the following: bloating, gas, heartburn and nausea (especially in its powdered form)
Should not be taken with person has ulcers in the digestive tract or with high fever
Not given to pregnant women because of unwanted effects to the fetus' development
May irritate sensitive skin
Avoid taking in combination with medication that can lower blood sugar
Large doses may cause cardiac effects, depression of the central nervous system and heart burn
Ginger is known to be one of the most popular herbs in our world today. With the many benefits that it has to our bodies, it is no surprise why it is widely used all over the world. There are also many digestive, anti-nausea, cold and flu dietary supplements sold in the United States that contain ginger extracts as an ingredient for more beneficial effects.