Latin name: Linum usitatissimum
Common names: Common flax, Linseeds, Lint bells, Winterlien
This herb is one of the oldest cultivated plants known to mankind and back in ancient times the flax plant was a vital for its seed and used to make clothing. Flaxseed dates back around 10,000 years ago and pretty much used all throughout the eras in history. This herb is known not only for material for clothing but also for its medicinal purposes.
Flaxseed has laxative, expectorant and soothing components. Since this herb contains soluble fiber, this is most frequently used to treat constipation.
What it is used for:
Most commonly used as a laxative for chronic constipation

By Dvortygirl (Own work) CC-BY-SA-3.0 (http://creativecommons.org/licenses/by-sa/3.0), via Wikimedia Commons

Flaxseed oil could be used for arthritis, high cholesterol levels and was said to help prevent cancer
Said to be effective to lessen hot flashes and pain in the breast
Could improve the quality of the skin, hair, nails
Possible in losing weight
Lowers blood pressure
Treats skin inflammation and maintains the nerves
Helpful in treating chronic cough, bronchitis, pleurisy and emphysema
Said to help cure boils and wounds when used externally
Could also be used in various types of foods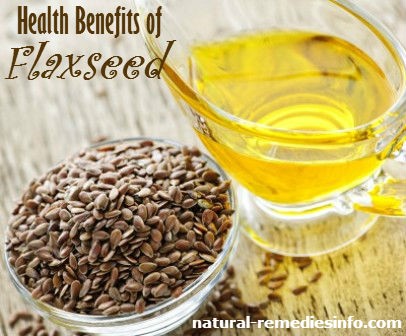 How it is used:
The ripe dried seeds are used in this plant. Flaxseed could be used as a whole or crushed and mixed with juice or water and could be taken orally. Powder, capsule, liquid and flaxseed oil is also available.
Side effects and cautions:
Flaxseed should always be taken with plenty of liquids because if not, constipation may worsen
Both flaxseed and flaxseed oil can cause diarrhea
Consult doctor if currently taking conventional oral medications and other dietary supplements because taking flaxseed in combination with the mentioned could decrease the absorption of the medications
Don't combine this herb with the following medications: laxatives, oral rugs and stool softeners
Do not take flaxseed when pregnant or breast feeding
Do not eat immature flaxseeds
Keep this herb away from children and animals
When taking this herb, make sure to increase intake of fluids
Put flaxseed oil in refrigerator to prevent the oil from breaking down
Flaxseed and flaxseed oil have been reported to be very well tolerated and only have a few side effects. Like any other fiber source, this herb should be taken with plenty of water so constipation doesn't worsen. You may want to use flaxseed if you have problems with constipation because it does help in digestion. Consultation from your healthcare professional is always best before initial intake of any herb.