Dandruff home remedies just for you!
Remedies for dandruff could help you from those hated flakes that you may see all over your favorite shirt. It's an embarrassing image having white spots on your shirt coming from your head. Sometimes even having people tell you about it. It's just as embarrassing as hair fall. Not a situation
The medical term for dandruff is "seborrheic dermatitis" which is a not the disorder of the hair but it's an ailment of the integumentary system's underlying skin. "Seborrhea" is the condition in which there is overactivity of the sebaceous glands and causes the skin to become oily. Common sites are the eyebrows, scalp, central face, external ear, middle portion of the chest, upper back, belly button and genital areas. The symptoms of dandruff are mild redness along with itchiness.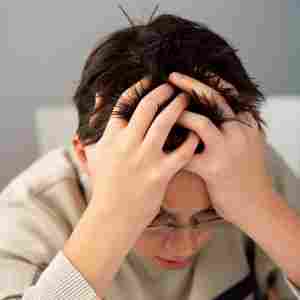 The cause of dandruff is unknown but there has been said that the cause is related to hormones and superficial yeast infections. Over activity of oil glands is another possible cause as well as stress. High sugar intake and excessive blow drying of hair could also be factors of dandruff in people.
Since there are no cures for dandruff, it could easily be controlled.There are natural dandruff treatments available and will definitely help out people that want to treat dandruff. Scratching of the skin may only prolong and worsen the condition. But there are now natural dandruff remedies that could help out with lessen the symptoms of this ailment.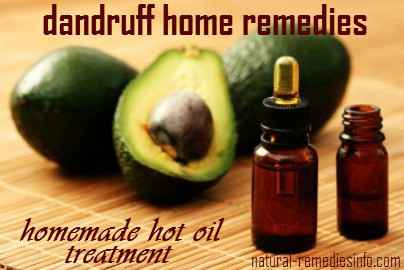 Try out this homemade hot oil treatment:
Fill up a one-ounce dropper bottle with avocado and jojoba oils
Add 10 to 15 drops of any of the following oils: Lavender, rosemary, lemon, juniper, rosewood, orange or geranium
Seal the bottle and place it in a mug of freshly boiled water for around 10 minutes
Apply 2 to 3 dropperfuls of the hot oil to the hair and massage it into scalp
Leave the treatment in for at least 20 minutes for best results then shampoo it out
Here is another dandruff remedy to try out! Mouthwash (Listerine)!
What to do? Simple combine 1 part standard mouthwash with 10 parts tap water and apply the mixture after shampooing. Massage it in your scalp and leave it on for 15 minutes.
You can also try this out:
Aloe vera – Rub a thick gel of aloe vera leaves on your scalp and leave it in overnight. Shampoo it in the morning.
Coconut oil – Rub this oil in your hair daily. You could see dandruff clear out after a few days.
Although dandruff doesn't have an exact cure, there are anti-dandruff home remedies that you could try out to help you lessen it. You don't have to see white flakes on your all-time favorite black sweater because of the dandruff. There are must-try home remedies that could work wonders for your scalp. So give these hair dandruff home remedies a try and see the difference.