Since summer is fast approaching, we all have to be aware of the ways to prevent different types of skin diseases that may occur during the summer season. While some of these skin conditions may be mild in the beginning, if they are left untreated these conditions may become a more serious and life-threatening problem. It is always best to know what the top summer skin diseases are just to have a heads up on prevention and what to look out for.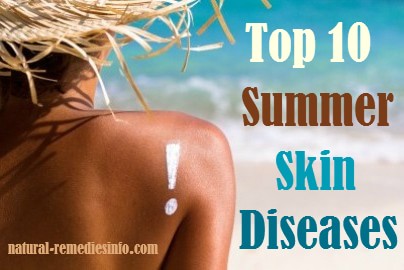 A list of the top summer skin diseases this year are the following:
Sunburns
Prickly heat
Razor burns
Acne
Dry skin
Insect bites
Athlete's foot
Hyperpigmentation
Rosacea
Dry scalp
Let me proceed with giving you a little more information about each specific summer skin disease.